Cappone - pizzeria Karlovy Vary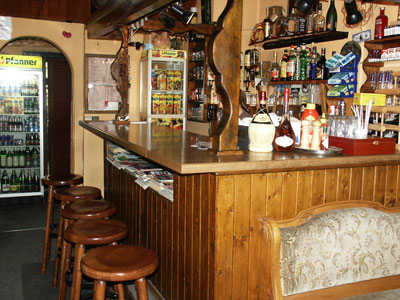 Don't know what to do with a started evening? Would you like to spend a romantic evening with your companion and have a great meal as well?
Come and take a look at our genuine Italian pizzeria Cappone. Our pizzeria will pleasantly surprise you with its enjoyable family atmosphere, pleasant service and a rich choice of Italian dishes.
There is only one such pizzeria in Karlovy Vary, and that is the pizzeria Cappone.
We are open every day from 11 till 24 hours
You will find us at: Sokolovská street 101, Karlovy Vary Rybáře.
link to a map